Archives
Archive for March, 2012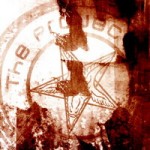 But fear not. I am working daily on our next album and it seems like I just put the final touches on the musical side of things for the new material. The past weeks I have been going back and forth within the songs and added stuff that really enhances the stuff at hand. It's been some insane work, to say the least – but now it seems like I am 99% done with the actual music. Some small things might change as we go along, but nothing major. As mentioned previously, Dirk's dissecting the songs big time and want you to know that he really loves the tunes. That says quite a bit. He'll record his drums on and off from now on forward until he's done. There is really no rush since I am working with the lyrics (would guess I have some 50% down as of now) and we have all the vocals and guest parts to record as well. We will definitely take our sweet time with this monster, simply becoz we have no deadlines. I always planned this one to be finished in 2012, and that's what we are aiming for. As it looks, it really should be no problem.
I mentioned I got a phonecall a few weeks ago from a childhood hero of mine who's going to guest on this next album. I believe I forgot to tell you how it is, no?
Lasse Johansson from Candlemass.
I am truly honored to get a call from this hero, letting me know he definitely wants to guest on the material. I spoke to him a few days ago and I had but one demand – that he puts down his solos with the exact guitar he used for the classic album "Nightfall". And that he will, haha… It's all coming together, as you can see. Thank you, Lasse.
Besides that, Ruby's been sending over more vocal lines the past weeks, and she is absolutely blowing me right the fuck away again. I can't wait to hear this recorded for real.
As you can see, things are going extremely well and we are all very pumped to get this album completed and delivered to you who donated. Thanx for the support. We'll talk soon again.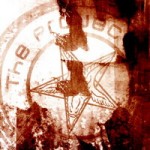 While we are working our asses off on the new album I managed to squeeze in a quite lengthy interview with the friends over at Metal Rules. I suggest you click this link to get there since it covers alot of stuff that is currently happening, and you might find some of that shit interesting. Thanx to Anders Sandvall for the thorough support over the years. Now I go back to work on the coming masterpiece. More news will come as soon as I feel like sharing them.
Just becoz I don't update here all the time doesn't mean I am not working very fucken hard on this album. Trust me, I am… During the last weeks I have been concentrating on details as well as some other things (writing lyrics is one of those), and things are definitely coming together. There's still a ton of work left, but everything is going according to plan.
Dirk is planning to start working on the first song any day now as well…
Goddamn, this will be magnificent.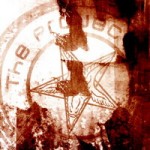 I have spent the last few days going over the additional orchestra work and goddamn – I nailed that shit. I don't have to change anything, which I usually have to, haha… That feels awesome. I am still hard at work with the lyrics too, still quite some way to go before those are completed. But I am getting there. Dirk's been handed all of the files and will start working with his stuff over the coming months. I will move on to do some more electronic shit when I feel like it, loops and whatnot, but I'll do that when the inspiration is there. Since we have all the time in the world with this album (and are already this far into it), there's no stress or anything. We will work our asses off on this one, that's for sure. You guys are worth it.
As you were.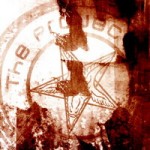 The additional orchestral work is more or less finished. I might do some touch-ups as we go along but all the parts I wanted something more on are now covered. This means I will move on to the additional loops and whatnot that I believe deserve their place in this beautiful piece of work. But first we are off to play the Close-Up Boat with Torture Division. More updates asap, and hopefully I'll be able to throw in a video or two as well at some point, since you guys have asked for it.