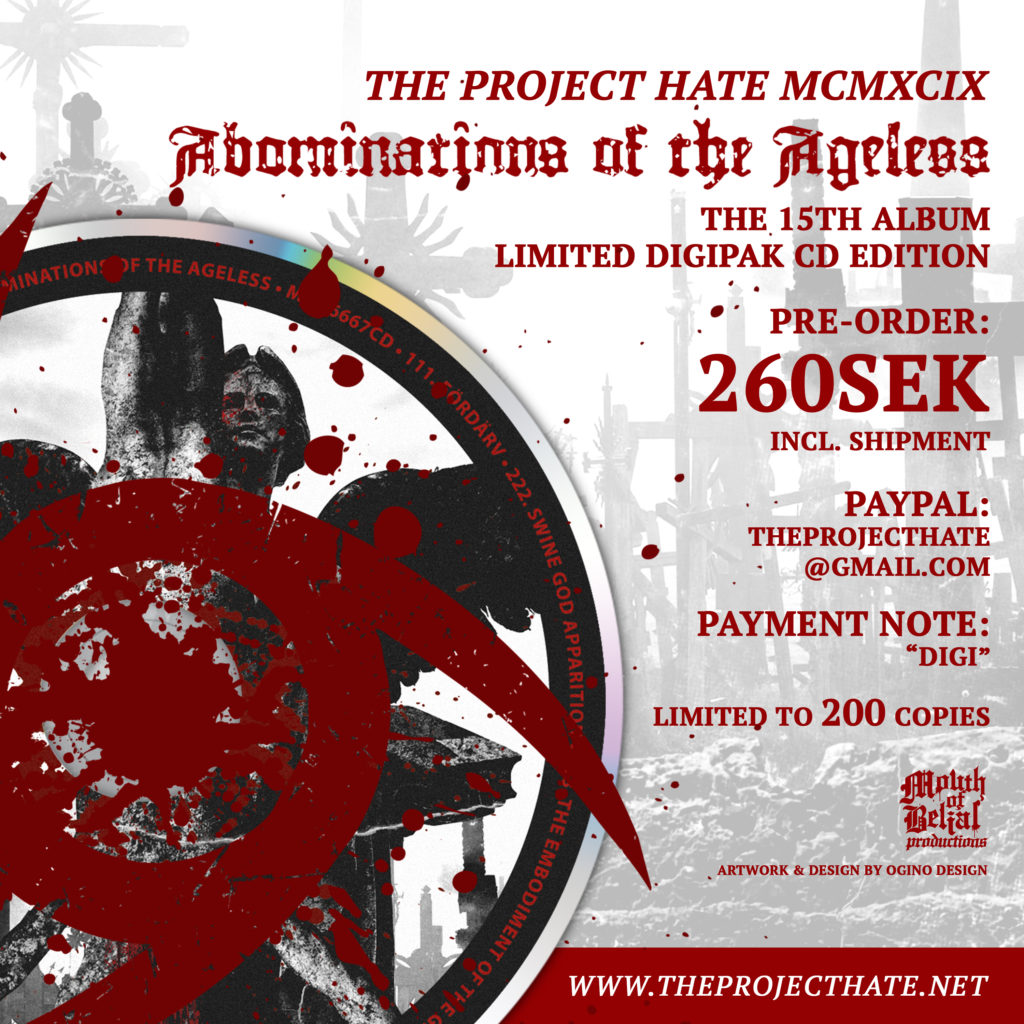 The limited edition digipak version of "Abominations of the Ageless" is now being manufactured! This process started today and I should have them in my possession within a few weeks.
As soon as they are here, packing will start and then I'll ship this masterpiece out to all of you who have pre-ordered. You'll be updated when this goes down, as always.
In the unlikely event of it being sold out before they get here, I'll make sure you know about that as well. But right now there are still quite a bunch of copies up for grabs.
If you want to own a physical piece of this album, you can click this link for ordering information.
There won't be much to update you with in the meantime, so until packing starts… you all stay safe, ok?