Archives
Archive for December, 2016
And the album is 99% completed, ladies and gents of Hate!
The lovable bastard known as Mr. D over at Unisound Studios handed over the sixth and final track, "Treacherous", a while ago – and again I'm beyond grateful for the incredible work he's done for me. I can seriously never fucken ever thank him enough, but thank you, Dan Swanö. It's been a majestic ride to make this piece come to life, to put it mildly.
"Of Chaos And Carnal Pleasures" has exceeded all of my expectations, and I have known for quite some time that it would be absolutely spectacular to begin with. The work that everyone involved provided for me is the best shit I've ever heard. I speak greatly of "OCACP", and I do so for the simple reason it truly is something special that has been created.
2 years, more or less on a daily basis ranging from 5 minutes to 12 hours a day, is what I have been spending on perfecting my vision for this pending beast. That's a long fucking time and with the result at hand – I wouldn't trade the experience for anything.
A certain amount of borderline insanity goes into creating the TPH entity of today, that's for sure. All the time I put into my music takes away from something else of course… Add to that a regular day job and I can never fully thank my beloved wife Kathrin for the support I get from her when I do this, coz she's the one who barely get to see me when I'm locked inside The Dungeon working on my music.
And of course, YOU guys who donated to make this masterpiece happen deserve the biggest "thank you". You made it possible for me to pay the regular people involved and get this thing mixed and mastered as I wanted it to be. "Of Chaos And Carnal Pleasures" wouldn't be here without you.
As always though, one of you guys will be the one to leak it for people to illegally download, that's the sad part. The 3 digital versions you get of this album for 150 SEK shouldn't really be a problem to pay, methinks… But obviously it is. If you wanna support my work the right way, ordering instructions is to be found to the right here at this very site. I just hope that people will actually buy the couple of hundred digipaks that will be printed in a bunch of months, coz the sales of those will be my bonus for these 2 years spent on this album.
Anyways, I said "OCACP" is 99% completed. This is becoz now I will rest my ears over the holidays and next week the final listening sessions will take place, the absolute last thing (along with some extra work that comes with this recording that you don't give a fuck about) I'll do before we finalize it completely and after that… it will end up in your email inbox when you least expect it.
That day will be glorious for you.
Until then, I have nothing more to say because "Of Chaos And Carnal Pleasures" will explain everything better than I ever could.
Thank you all so fucken much and Happy New Hate Year.
And song number 5, "Perversion", is nailed mixed wise! As always, Mr Swanö at famed Unisound Studios is doing such a spectacular work I don't even know what to say anymore in regard to this hero's work ethics.
Without a doubt, "Of Chaos And Carnal Pleasures" is our best sounding album to date. So kudos to Dan for really giving it his all while dealing with my demands for perfection. I'm sure it's frustrating for him at times, that poor bastard, but not a single complaint has been uttered in my direction. And this is the very guy who's absolutely doing more for the album at hand than I could really ask for. Thank you, Dan!
With this information that I've just given to you, I guess you can figure out we have but one more track to finalize before I do my very last listening session to this masterpiece and then we're muthafucken DONE!
Soon, Haters… soon you'll have your reward for supporting me and the work I've spent with my invaluable cohorts for "OCACP" over the last 2 years.
Feels kinda good, no?
Obviously trivial things such as X-mas isn't keeping us from working on "Of Chaos And Carnal Pleasures". Track number 4, "Allegiance", is now perfected! Once again, the work that superhero Dan Swanö is doing in his famed Unisound Studios is nothing short of spectacular. I salute my long time friend for the insane dedication he's put into the album since we started. It's really turning out crushing on all accounts.
2 more songs to do, so it looks like it'll be yours in early January as planned.
Prepare for Armageddon.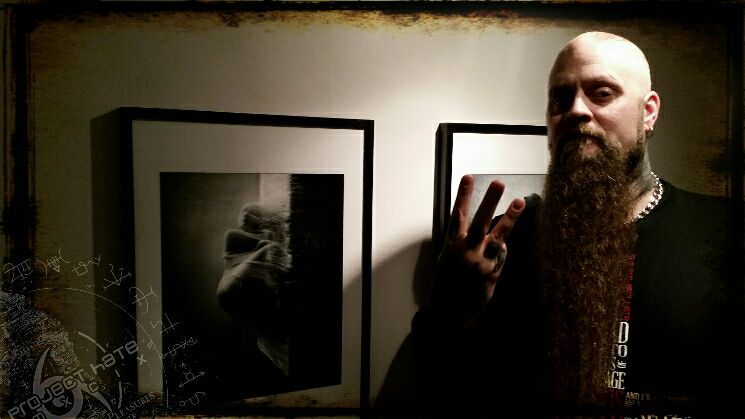 And we're halfway towards the completion of the mixing for "Of Chaos And Carnal Pleasures"! The third tune, "Reign" has been finalized. That means 3 songs down and but 3 to go.
Mr. Swanö is outdoing himself this time around and I couldn't be happier. The album is turning out to be all kinds of amazing.
Now the holidays are coming up so a little break is warranted, but we're back at it again shortly.
Stay tuned for more Hate.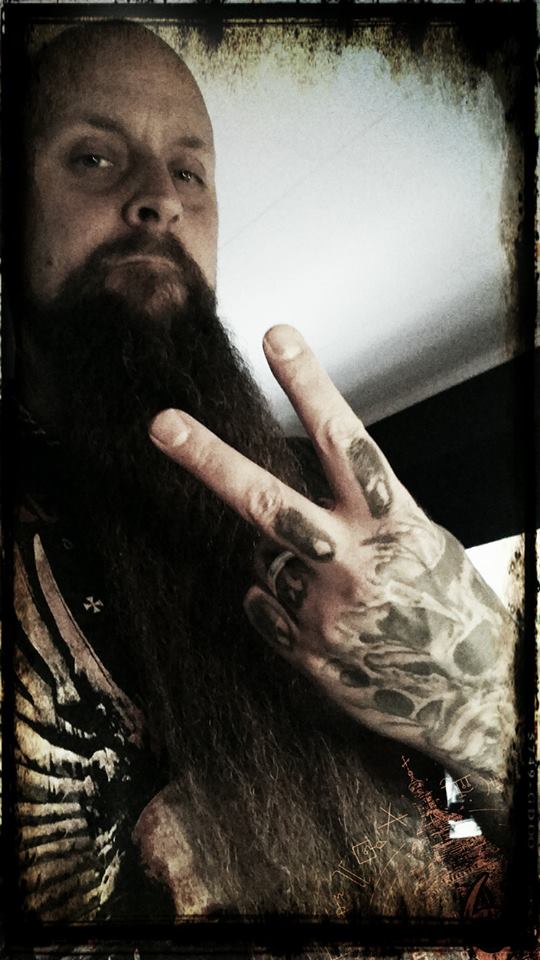 Track number 2 on "Of Chaos And Carnal Pleasures" is now mixed. This tune is entitled "Sulphur" and will destroy your faces, just like the other 5 will.
Huge thanx to Mr. Swanö at Unisound for the amazing work and the extra effort you put into this. I truly appreciate it, and it's an honor to, once again, finalize a TPH masterpiece with you, brother.
Now we'll continue to work on the album, which is planned for an early 2017 release. If you haven't already pre-ordered this masterpiece, please do so and support the 2 years of work we have put into this beast. Information as for how to do so can be found to the right on this page.
4 more songs to go before we're done!