Archives
Archive for October, 2009
Yep, everything is sent out so depending on where you live you should have it within a day or a few weeks.  If you wanna see what the shirts look like on different people, just enter this thread over at our forums. Thanx again for supporting The Hate. It means everything.
Last off, do not forget to buy the long-awaited Deadmarch album. All the information you need is to be found in the 2 posts below.
Yep, the albums have arrived and you can now order them directly from me. They look ace and they sound ace so place yer order now (info in the post below). You who already pre-ordered – your albums go out tomorrow. Thanx for the support and thanx to Vic Records for releasing this. Truly an amazing label.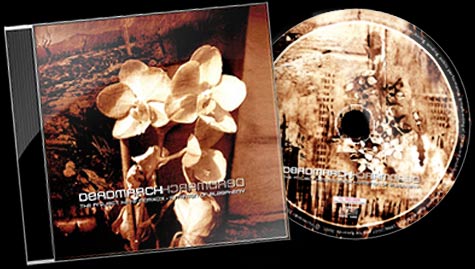 11 years after it being recorded it's now seeing the light of day thanx to Vic Records. If you wanna find out how to order it – click this link. Info about the album is to be found here. Also, if you ordered a shirt you can find all the info here as for the delivery status of these bastards.
Thanx to everyone who bought one. More information is to be found over at our forums, which we are sure you can find by clicking your way over there. Thanx to all of you who support The Hate. You will soon have a very nice shirt to wear to church.