Archives
Archive for the 'Merch' Category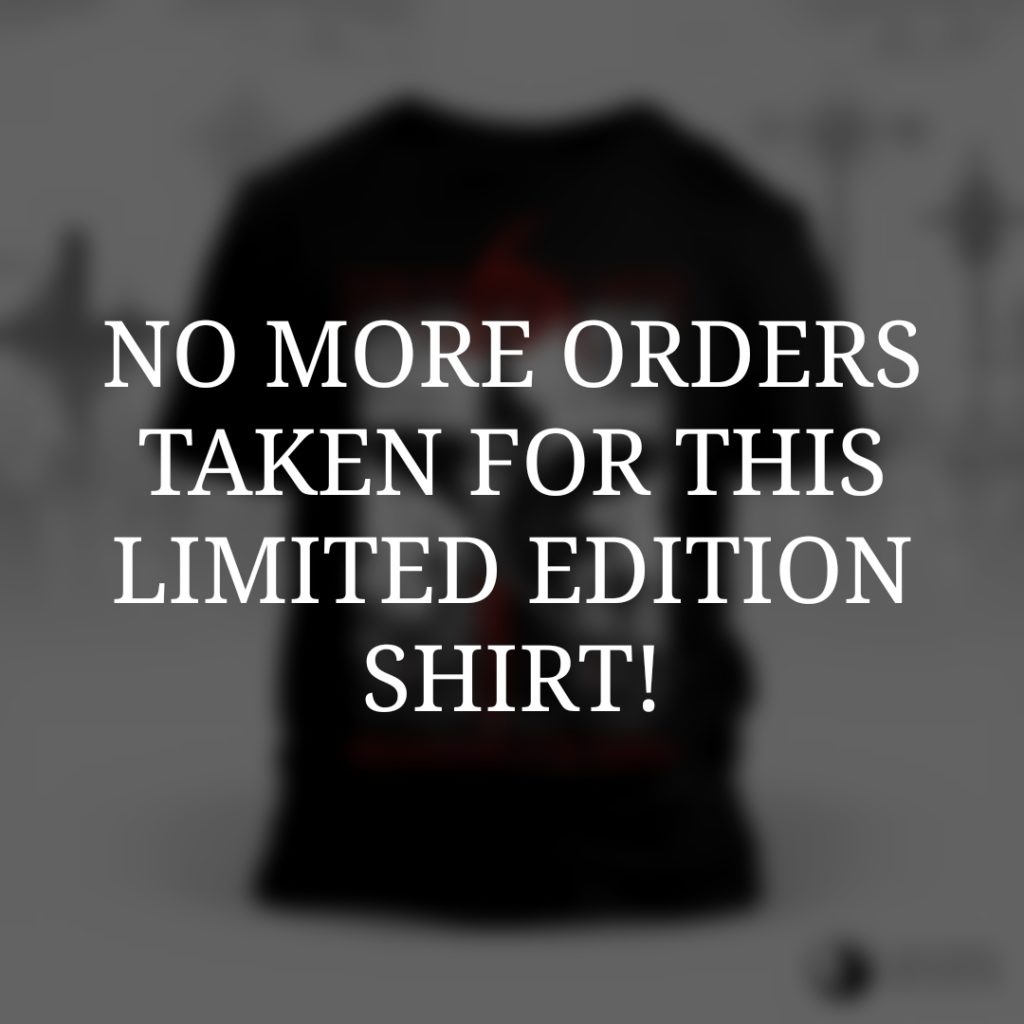 Now it's time to send everything to the printing company and within a few weeks they will be on their way to all of you who have ordered the new shirt. Huge thanx to all of you who asked for this and also bought one.
And they are only made becoz you asked for it, so thank you very much for that. You never fail to baffle me, you awesome bastards.
Important points:
– This is the only run I will do for these shirts.
– As explained earlier on our social media outlets, price for 1 shirt is 300 SEK, and that includes postage and packaging. Yes, it's higher than before since EVERYTHING has increased cost wise. I can do exactly shit about the current state of this rotten world.
– Payment is made to theprojecthate@gmail.com through PayPal.
– For the love of all things unholy, PLEASE MAKE SURE YOU WRITE A MESSAGE WITH YOUR PAYPAL ORDER THAT INCLUDES THE FOLLOWING INFORMATION, IN THIS EXACT ORDER:
– SHIRT SIZE (OR SIZES, IF YOU ORDER MORE THAN ONE)
– FIRST NAME/LAST NAME
– STREET ADDRESS
– AREA CODE/CITY
– COUNTRY
– Shirt brand is Gildan Soft Style (S-3XL. Gildan Heavy Cotton is used for 4XL and higher)
– I'm taking orders for exactly 2 weeks, up until Monday, October 9th. Also, I ALWAYS confirm your order as soon as I see it. If you haven't heard from me in 24 hours, something is seriously wrong. Then email me right away at theprojecthate@gmail.com so we can sort the issue, ok?
– On October 9th I'm sending the orders to the printing company and it will take them some 2-3 weeks to get the shirts to me.
– I'll start sending everything out to you as soon as they are packed, which should be around the start of November, if not earlier. I will keep you informed during the process as always.
– If you live in a shady country as far as your postal service goes, I recommend you pay for insured mail. If you want that, contact me so I can check the extra cost, coz it varies from country to country.
Thanx for the insane support, Haters.
This means I start to take your orders… NOW!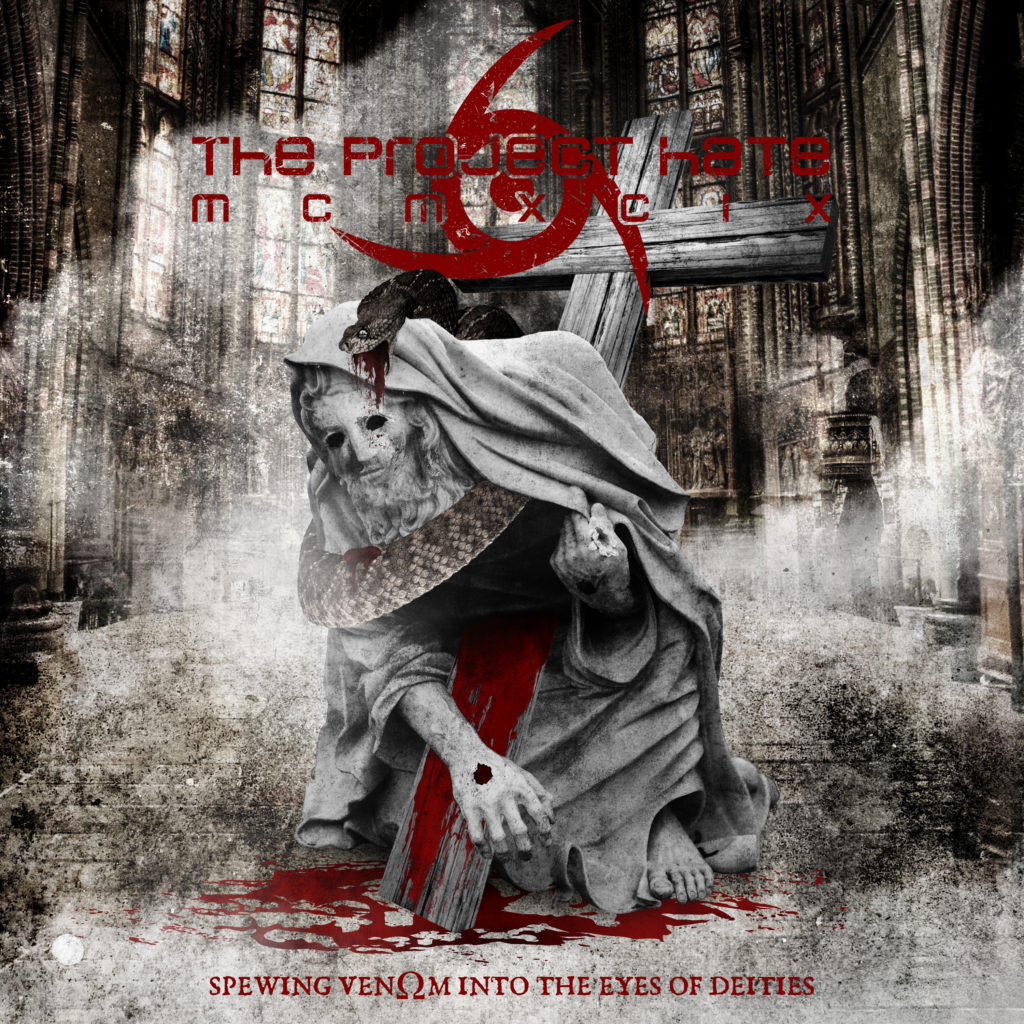 You can buy and/or listen to "Spewing Venom into the Eyes of Deities" over at these locations;
Directly from me by clicking here! This will give you the following formats: CD MIX MP3, CD MIX FLAC, FULL DYNAMIC MIX FLAC, FULL DYNAMIC MIX INSTRUMENTAL and DIGITAL BOOKLET/ARTWORK.
All for a measly 150 SEK through PayPal to the projecthate@gmail.com. This is obviously the best way to support my shit. No middle hands.
Or you can get it on Bandcamp! That was a link. Click it. 80 SEK will give you WAV versions of the songs and that's that.
You fancy Spotify, huh? "Spewing" is now available there (as well as on a myriad of other streaming services) so here's the link to make it easy for ya, you cheap bastard.
Oh, YouTube? Sure, I got your sorry ass covered.
If you feel like buying the actual physical digipak, there are a handful of copies left. Just go here for ordering information.
If you only have one single click left in your life, use it to start this gem:
You're welcome.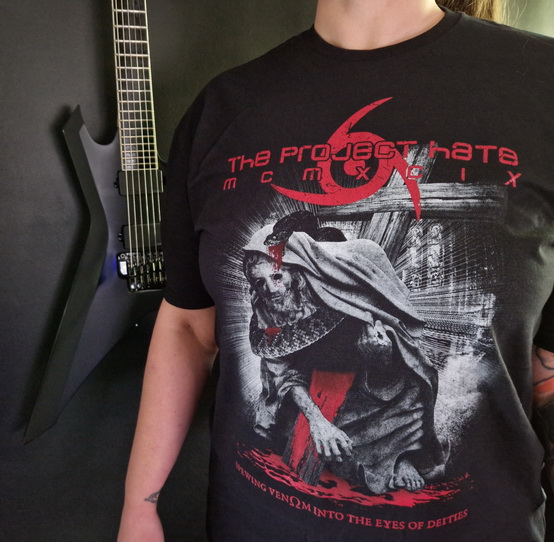 Thanx to Helloil for the magnificent looking merch once again! They sure came out spectacular and Ogino Design's artwork is still as stunning as when it first was revealed. Huge thanx to all of you who bought this piece of clothing as well, of course. You are not that many but you sure are devoted, which makes it all worthwhile.
If you didn't pre-order this one, you're fucked. There are no more shirts available.
Now I go back inside The Dungeon to work on our planned 15th album. If you wanna follow the process of that, stay glued to the same just mentioned social media platforms even though updates will be far and between. You'll get important information when I deem it necessary. Just know that there's an insane amount of work being done behind the scenes.
Be well, Haters!