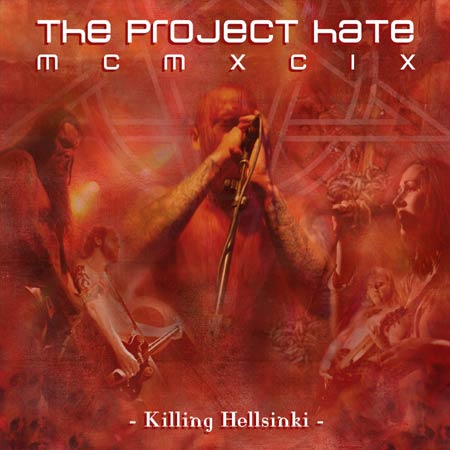 About the recording
This was just meant to be a recording for ourselves. Marko Saarelainen asked us if he could record it on his MiniDisc, for personal pleasure. Sure he could. Everyone but K (who attended the Tuska Festival instead) went back to Sweden and when K and Marko met up the day after the gig he was very happy about the recording and said it sounded better than he could ever have hoped for. The release of this one was actually planned to happen on a US-based label (as it still says in the booklet, which is very confusing when you think about it), just to help them out with a first release as a friend thing. That never happened though. There are no overdubs on this album, it's all raw and unpolished and was never planned to be a album. To us it's just a fun thing that it got released thru Threeman Recordings.

About the title
If it had been recorded in Spain it'd be entitled "Killing Spain". Go figure.
About the cover
Marko Saarelainen really accomplished a magnificent cover for the album, using live pictures and backstage shots (taken by Jouni Väänänen) throughout the whole thing. The red packaging is definitely top notch and this was actually his first attempt at doing an album cover. Safe to say, he's come a long, long way since, but even at this early stage you could see the talent in the making.