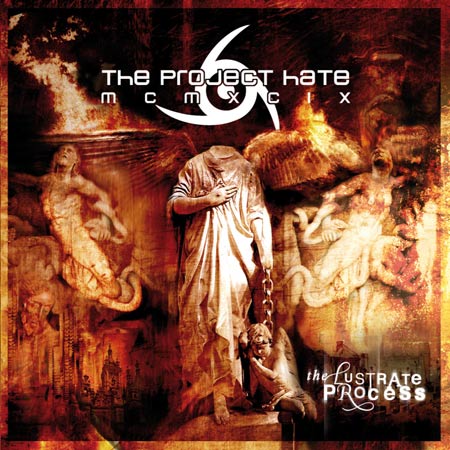 About the recording
After "In Hora Mortis Nostrae" the writing for "The Lustrate Process" immediately started. But things had changed, Petter S. Freed didn't seem too inspired to compose with TPH anymore so K and guitarist Anders Bertilsson began writing material together. All of a sudden, and many drunken nights later, all 7 songs for this 6th blasphemous offering were completed. Due to conflicting schedules, drummer Daniel Moilanen couldn't do the drums and in stepped Thomas Ohlsson who recorded the drums over 4 days in Studio One, Örebro. Bassist Michael HÃ¥kansson was not able to record for this album due to various reasons so K took care of the bass again (for the first time since 2003's "HDCE") on top of his normal duties as guitarist and whatnot. All vocals were recorded in Stockholm (Jörgen) and Örebro (Jonna) while guitars and bass were nailed in K's home studio The Dungeon. Everything was mixed and mastered by Dan Swanö at Unisound.
About the title
K thought this one up but can't remember where it came from.
About the cover
Usually Marko draws inspiration from song titles or the actual album title, but this time around it was different. There were no titles for anything when he started to bring this art to life, and yet it turned out to be one absolutely amazing piece that fits the title of the album perfectly.