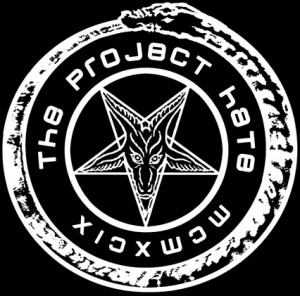 Now we'll continue to keep you informed here and at our forums about the recording process of album number 7, so check in often. The forums have daily updates, so bookmark it, sign up and participate in the discussions. The album then… Mike Wead will start working on his fabulous solos come September, and that is something we are all looking forward to hear since the guy is a fucken guitar phenom on all accounts. He'll give the tunes that extra touch that I just wish I could do myself, haha… J and Ruby will be doing vocals real soon as well and J informed me that he had no problems whatsoever working with my lyrics and make them work in the songs – I never thought he would either, haha… That guy is sick when he actually gets to work. He might not be the biggest of TPH fans, but he sure knows how to fucken piss on everyone else when it comes to delivering those very manly grunts.
Tobben's been adding and adding and adding cymbals and special shit to his kit, even to an extent he thinks it's getting ridiculous, haha… Looking forward to see what the hell he is up to. I know Tobben will fucken dominate the shit out of this material.
I just continue to work with all these small details no one but me will ever notice, I guess. I need it for my personal satisfaction though. That's the fun shit for me.
Everything is going according to plan and Season Of Mist plan for an early 2011 release if it continues to go this smoothly with the recording. Hopefully it will, but you never know. Keep yer fingers crossed.
As soon as I have something new to report you'll know about it around these parts. Oh, and last off – are you interested in a shirt?