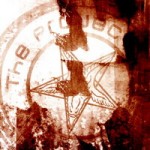 I just wrapped up the 6th and final track for the next album. "- But, you said you were going to do 7 tracks?!", I can hear you say. Well, yeah – I did. But the thing is – J's been pissing down excellent ideas to me over the last week (yeah, I know – I am as surprised as you are, haha), which means this 6th tune will be the final one for a reason. We are already over an hour worth of playing time, but I won't say more than that right now, hehe… You'll see when the time comes what we're up to.
Now when these 6 tunes are "finished" (lemme stress this since it's very important: when I say "finished" I mean the songs are like 90 percent completed. The detail work begins now, when I really start to add everything I know I want in the songs – making them absolute behemoths in the end) I will launch the massive campaign of writing lyrics, pick out guest parts etc, etc, etc… This is the beautiful process. The main work is done, now it's time to complete everything and fulfill the vision I have in my head when it comes to this album. Fuck knows I have been working my ass off more than ever with this one. We are on a new level and I am so proud of what we are creating this time around. The fact that The TPH Donation Experiment actually became a reality has pushed me harder than ever to go out of my ways to compose our finest piece yet. To me, at this early a stage even, it is without a doubt just that.
We will keep you informed about everything here and over at our forums, so you know what's up concerning this album that you have made sure will come alive. Feel free to sign up to said forums and ask us about anything you like. We're there quite often and definitely take pride in interacting with you, Haters.
Now, walk with us towards Armageddon – one step at the time. This will be beautiful.