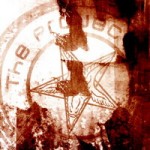 I just finished up all of J's vocal guidelines and will send everything over to him shortly so he can go thru it and get a glimpse of what I have in mind for his vocals. This means he's free to start recording whenever he's got the time in his busy schedule of being a superstar of insane proportions. It feels great to have this part of the process down, meaning I can now go back and work with the small details within all the songs. My work is pretty much done at this stage, now it's up to the rest of the heroes in the band (and stand-in drummer/phenomenon Dirk Verbeuren) to deliver their magic and make this album what it's supposed to be – the best work we ever created.
I also think I have all the song titles down now… There is a possibility one might change though, we'll see…
Stay tuned for more updates.