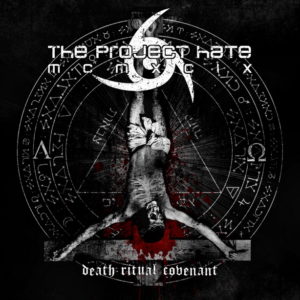 Good evening, loyal Haters!
Lemme take this opportunity to tell you that the mixing process of "Death Ritual Covenant" has begun! But hear me out now… Due to extremely busy schedules on all accounts, we'll give this procedure at least a month or two to make sure everything is perfect when you finally get to hear what we have been working on for the last year and a half or so.
If everything goes well and the planets align, it sure looks like the initial plan of having "Death Ritual Covenant" out in the summer of 2018 will work out. We'll see, and let's keep our fingers crossed. if it doesn't, then it doesn't. But we are aiming for this, for sure.
The amount of work, as mentioned before, involved in the making of this is just absolutely insane. It would be interesting to see the hours I have invested in this beast so far, coz I can assure you; I have never been this addicted and devoted to anything I have ever created with TPH. And that says quite a bit, you know. Luckily, there's no tool for calculations like that, coz I'd probably go insane if I knew…
But anyways, me and legend Dan Swanö at Unisound AB will now spend some serious amount of time the coming month to find the sound we're looking for when it comes to represent what "Death Ritual Covenant" is about. In the meantime you won't get many updates here, but be sure to know that stuff is now building up for this final stage of completing our 12th album. As mentioned though, it'll probably take a few more months before it's completely done and ready to be revealed.
Perfection can not be rushed.
Thank you to all of you who heroes who made The TPH Donation Experiment 4 a success.
"Death Ritual Covenant" is becoming the very behemoth you made it possible to be.
Onwards to victory!