Found a few leftover shirts so I'm putting them up here if you want to buy one or two. Sizes and quantity below: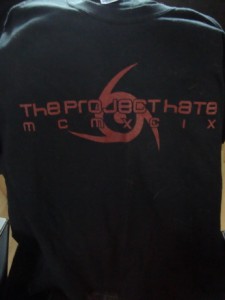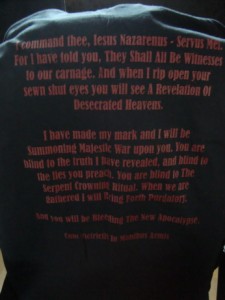 The red logo shirt (Brand: Gildan):
Sold out
—
"TCRA" shirt. No back print (Brand: Gildan):
Sold out
Preferred method of payment is PayPal to theprojecthate@gmail.com
Prices including postage, packaging and shipping to anywhere in the world:
200 SEK, 24 Euros or 33 US dollars.
This post at the official site will be updated with any remaining items in case someone buys one.