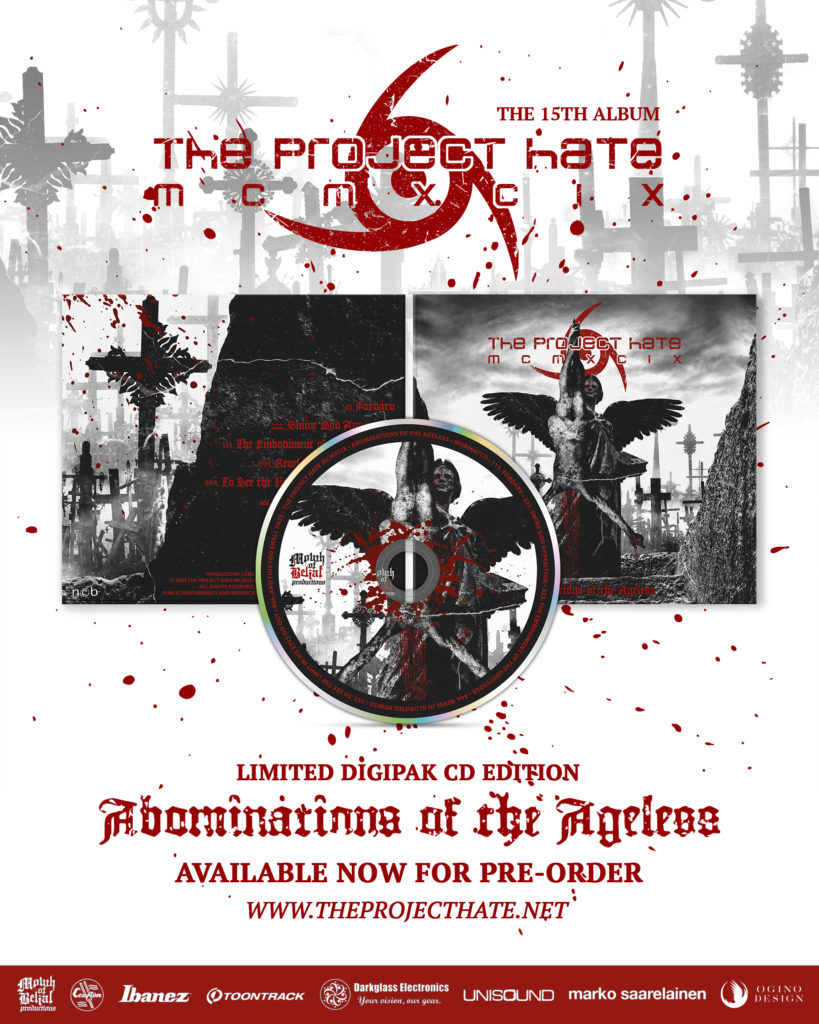 Here we go!
"Abominations of the Ageless" is now coming full circle with this limited edition digipak version. Roughly 200 copies will be up for grabs and that's it.
Due to prices for everything being increased globally, as well as printing such a small quantity, these ones will cost a little more than previous digipaks. It is what it is.
Price includes postage and packaging to anywhere in the world.
260 SEK per digipak through PayPal to theprojecthate@gmail.com
Please make sure you have your full name and address included in the payment (marked as "DIGI"). If PayPal won't let you do that, send me a separate email with those details.
If your postal service is shady, I strongly recommend you pay for registered mail. In this case, contact me and I'll look up the exact cost for that, coz it differs from country to country.
Also, I always confirm your order as soon as I see it. If you haven't heard from me in 24 hours after ordering, please contact me, ok?
If you're in Sweden and wanna pay thru Swish or whatever, shoot me an email and we'll get it sorted.
Everything will be sent to the CD manufacturer this coming week, and I expect it'll take some 3-4 weeks for the final product to end up at my house. I will of course keep you updated on the process, so stay tuned to our social media pages.
Remember, this is your only chance to get this album in physical form. Whenever they are sold out…
Yeah, you get it.
Huge thanx to all of you who make this happen.