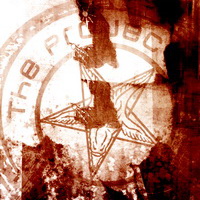 The 5th track is now in and it sounds fucken great. Just fucken great. I think I might have mentioned this before, but I'm not sure Dan actually mixed a bass for this album. I think he imported a bulldozer and replaced the bass with that. Insanity. Already noticed a few things to change, but overall Dan's done another amazing mix job. Holy shit, just one more tune to go before the 2nd round takes part and we still have like 3 weeks left of our deadline.
Update: Listened thru the tune for the second and third time, now real loud in headphones, and holy shit – Dan's really put the twist on a lot of stuff you won't notice without headphones, that's for sure. Just like I have asked him to. Some scary shit on this album, that's for damn sure. The first round of notes for corrections have been made. I am sure there will be some more additions to that list as I give it more listens, but Dan sure is getting the hold of this crap coz it's not too many things I wanna change.
Now I'll spin this 5th one during the day to see if I find anything else that needs correcting, and then I will wait for the final track.
Stay tuned for more Armageddon.