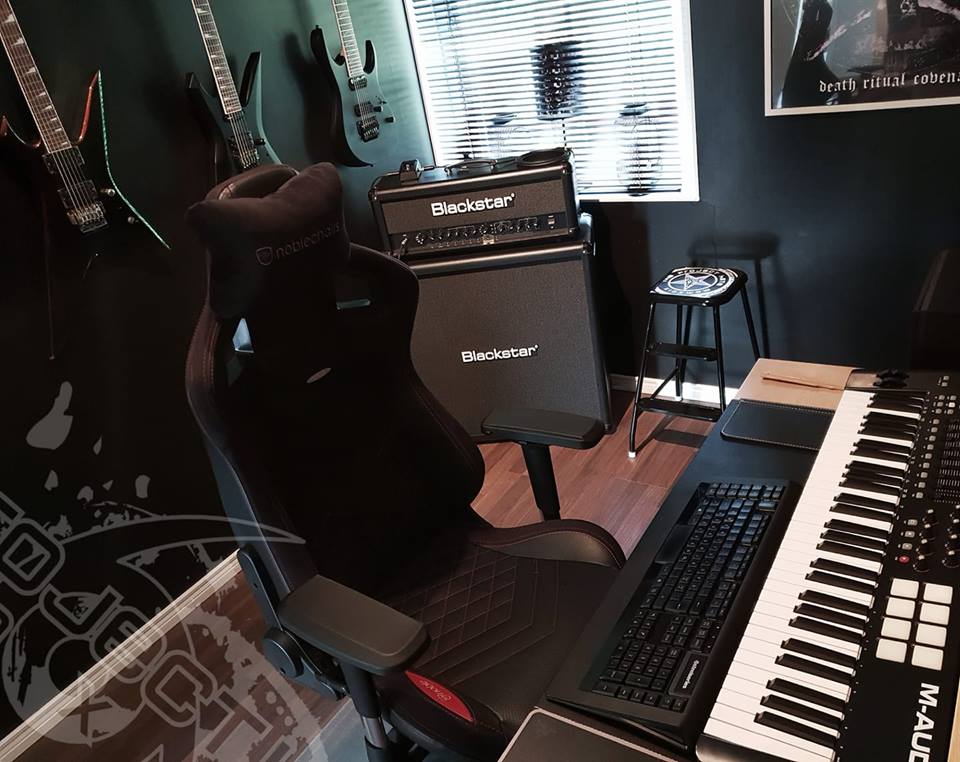 Haters!
Unless something out of the ordinary happens today, August 8th, 2018; lightning strikes, earthquakes, power failure, Black Plague, a flood or any other unreasonable event taking place… Then this here is The Throne where your King will spend his royal arsehole all day, finishing up "Death Ritual Covenant"! I can't fucken wait to get started.
This certainly doesn't mean today is the day when you will hear it – nope. There's obviously stuff surrounding this masterpiece that needs to be finalized as well until that happens, but rest assured – your wait is almost over. When you least expect it you'll have an email from me with instructions as for how to devour this absolute behemoth of an album.
To say that I am extremely satisfied with the songs, every little detail and it's fantastic production courtesy of legend Dan Swanö at Unisound AB would be an understatement of gigantic proportions. "Death Ritual Covenant" sounds fucken monstrous!
I can, as mentioned a million times before, never thank you guys enough, you who donated money for it to be recorded and realized the way I envisioned it to be. I'm truly one fucken lucky bastard to have that support from you people. Thank you.
If you wanna pre-order the digital downloads, look for ordering info right here. With all the fucken time I have invested in "Death Ritual Covenant", I deserve some moolah so I can get myself some new gear and… well, perhaps use it for a 13th goddamn TPH album down the road if we ever come to that? Or beer. Yes? Yes.
So… stay tuned. Shit is about to go down big time.