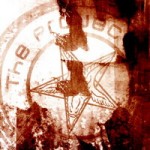 That vacation I planned to have didn't last too long. For some reason the fifth tune for the next album is now completed as far as the body work goes. Inspiration, inspiration, oh how great you have been treating me lately.
I will deal with all electronics and whatnot for all the material when I have the tunes for the album done, and that will take some insane man-hours to complete, safe to say. After writing this one I have a hard time deciding which, at this point, will be the opener on our next opus, coz I thought I had it nailed when I did the 4th track… This 5th one is a strong candidate for that spot now… Luxury problems.
We'll see when the 6th (and last song) will be written, I am not rushing anything at all. To beat "TCRA" will be a challenge, but when I listen to what I have created so far – there's no doubt in my mind that I have taken our music to another level once again.
You'll see.