Archives
Archive for February, 2011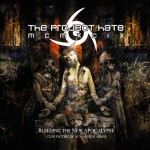 Quite a few people have notified us about this. It seems like "Summoning majestic war" is being cut off too early on the iTunes version. for reasons we dont know. Someone were kind enough to mail us:
"I got my copy off iTunes and Summoning Majestic War ends abruptly at 9:44 (like, the lady is in the middle of singing and the music gets cut off and it goes to track 5). Was that a studio mistake? Otherwise, on the iTunes store they fucked the track."
We have naturally informed Season Of Mist who've contacted iTunes to see what the fuck is up. SOM's version plays all fine so it is definitely a problem at iTunes. Hopefully it gets fixed real soon coz it blows that you guys who bought it there have gotten cheated out of some minutes. They better make it up to you. In the meantime you can download the full high quality version here.
Update: We were just informed that this problem occurs at Spotify and Amazon as well. The ones responsible have been notified and the reply has been "Yes it has been redelivered.  Updating songs online takes between 4-8 weeks so hold tight."

All the shit was packed and sent out earlier today. Thanx to everyone who's been patient and understanding about the delay, which was not my fault, but Season Of Mists'. I would appreciate if you let me know when the stuff arrives so I know everything is in order.
Enjoy the album, you heroes.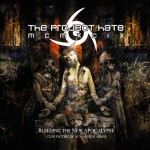 The albums have arrived. Just got a note from the postal service that my package with "BTNA" albums are here to be picked up. I will go get them and then start packing the shit, meaning some of you (not living outside of Sweden) should have them later this week. The rest of you should have everything next week. They are being sent out as soon as they are packed. I will keep you informed in here.
About fucken time.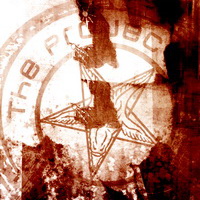 Some hero (Swedish) contacted me and was pissed off that I have tried to "fool people into pre-ordering since the album is now out and can be purchased elsewhere".
Had this genius been following the forums and the site he would have known the situation – SOM messed up sending the albums to me when agreed upon, and I know they didn't mean to – but shit happens and miscommunication is a bitch. I have created this album, Tobias has created this album, J has created this album and Ruby's created this album – AND WE DON'T EVEN HAVE A FUCKEN COPY OF IT, so who has the right to be most pissed? You who pre-ordered or we, the creators of it?
As I have said before, the albums are sent to me now (and will arrive this coming week) and will go out the very day they arrive here. It's not my fault there is a delay – I couldn't do shit about this. Most of you understand this, but I just want to make it clear so some of the people who pre-ordered and (eventually) blame me for not being able to send it to them yet. To say that I have tried to rip people off is so fucken idiotic I would smack this guy right in the fucken face if he was around. You who follow TPH know me better than that, and to hear anything as ridiculous as me trying to rip any of the Haters off is a fucken insult of grand proportions.
Think, read the sites and the forums and understand the situation before implying things like these, you fucken asshole.
Goddamn this pisses me the fuck off.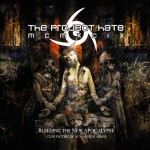 And they are excellent, as expected. If you are interested in seeing what media around the world thinks about "Bleeding the new apocalypse", this is the topic to to use as we gather all reviews that we find in there. If you happen to stumble upon a review not listed in this topic, feel free to notify us about it via e-mail. We would very much appreciate the help in collecting these.