Archives
Archive for October, 2021
Day, date and year: Friday, the 29th of October, 2021.
Status: Playing a board game with the missus and enjoying a glass of the fine Japanese Nikka Whisky From The Barrel.
Reason: It's time to celebrate.
"SPEWING VENOM INTO THE EYES OF DEITIES", THE 14TH ALBUM IN TPH'S DISCOGRAPHY IS COMPLETED!
And wow! Just wow, what a journey it's been.
Me and Mr. Swanö over at Unisound have been mixing for almost 2 months, you know. That's by faaaaaar the longest I have ever spent on a mix and I believe it truly shows in all areas. Not to mention the time spent on actually composing this fucken thing! There is such an insane amount of details that you'll be in for a treat if you even discover half of it. I guarantee you that few people work harder than I do with this music thing. Even fewer people can actually do this.
So far I haven't met any of them. I'm King for a reason, you know.
As I have said before; after 22 years I fully get that most people will never understand what I am doing with TPH. And it's completely irrelevant to me. This is not created for them. This is not created for the so-called "masses". This is created for myself and for you wonderful fucken people who donated and made it a possibility for a 6th time. Does "Spewing venom into the eyes of deities" deserve to be recognized and revered, though? Of course.
Bottom line is; I can't be fucken happier with the result.
We have brought TPH to yet another level and once again I want to thank everyone involved for giving a shit helping me realize my musical vision. As stated a million times; I am definitely one lucky bastard to have the incredible monetary support from a couple of hundred people to be able to fund everything and get to have this personnel involved with the album; Jörgen, Elli, Dirk, Lasse, Johan, Simon, Dan, Marko and Seiya! Mind fucken blown.
THANK YOU ALL SOOOOOO FUCKEN MUCH!
"Spewing venom into the eyes of deities" is as close to perfect that it can possibly be. To me. And that is everything I strive for, each and every time we do a TPH album. As said, I have put more hours into this than I can count and I have neglected my fantastic wife, Kathrin, more than what's reasonable in the process, really. I definitely need to make up for that in the coming months, but I also want to thank her for understanding me, putting up with my shit and supporting me when I get into full-on TPH mode where basically everything around me stops existing and all I live and breathe is creating TPH to the best of my capabilities. Yeah, she is fucken remarkable and deserves a round of applause.
So, I know you want to hear this masterpiece yesterday, but it'll still be a little while before it ends up in your mailboxes, coz even if the mixing and mastering is now completed there's still some work to do with sorting out all the digital formats that you'll get, creating the download site for it and making sure everything works as it should with the downloads, etc, etc.. So just hang in there. If everything goes according to plan it will be in your hands sometime in November. I can't say when exactly, but you'll notice when it happens, ok? There won't be an announcement when this goes down, it'll just magically be available on your computer when you least expect it.
In the meantime, if anyone wants to order "Spewing venom into the eyes of deities" (I'll spend the money on my wife for obvious reasons, so it's for a great cause), you can do so by throwing a mere 150 SEK over PayPal to theprojecthate@gmail.com and it will arrive in your inbox on the day of release. 150 SEK will give you all kinds of digital versions. 1 hour, 19 minutes and 46 seconds of fantastic music for 150 SEK (that is something like 17-18 dollars). One could say I'm fucken worth it, yes?
If you want to know more about the actual digital formats included with your purchase, click the following link (scroll down and look for the section marked in red to find it easily).
Stay glued to your inboxes and get ready to be fucken destroyed, coz "Spewing venom into the eyes of deities" is plain and simple spectacular.
Excited yet? You should be. It's soon upon you; the most massive TPH work to date.
Be well, my friends.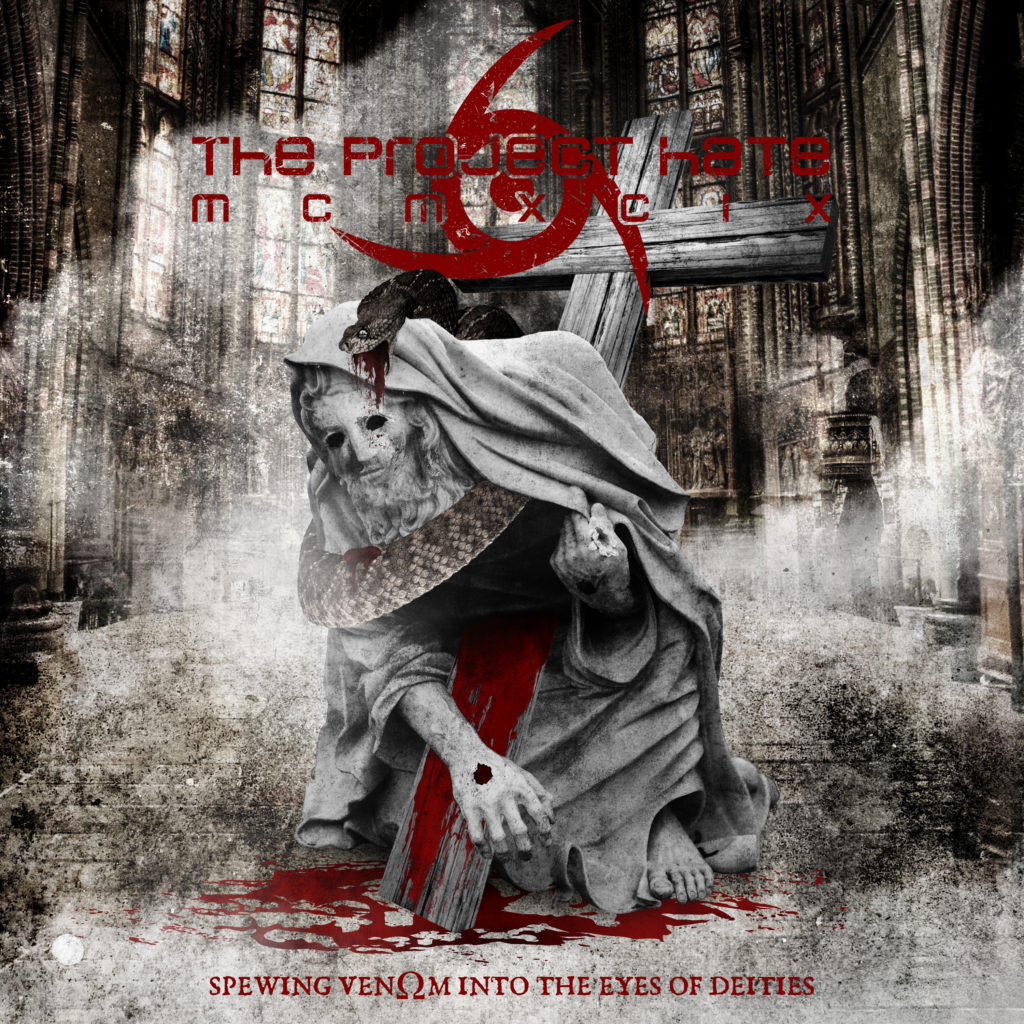 There's still some work to do before you have the privilege of devouring "Spewing venom into the eyes of deities", but here's a nice little teaser of what's to come. Stay tuned to our social media platforms for updates on the mixing process!
After a 7 hour session today with the 6th and final track for our 14th album, "Spewing venom into the eyes of deities", I have now wrapped up this first and most craving mixing round! That feels fantastic, to put it mildly.
So now it's time you get the final track title. I named after myself, pretty much.
Boom!
Anyways, I have been balls deep into this mix, together with legend Dan Swanö at Unisound AB, for 5 weeks now and it will still take quite some time before you will have this in your hands coz I got a few more rounds of mixing to do.
Now I go into extreme detail fixing within the songs and the process of listening to it through different headphones, hifi systems etc to check that it sounds as good as possible all around.
This album will come before 2021 is over, but I can't tell you exactly when. I guess you'll notice as we go along. Keep an eye on that inbox of yours, ok?
With all this out of the way I won't have much to say update wise from now on when it comes to the mixing, but be sure that I am outworking everyone who ever considered themselves anything even remotely close to a musician.
You guys deserve that.
Be well and stay safe. We'll talk eventually.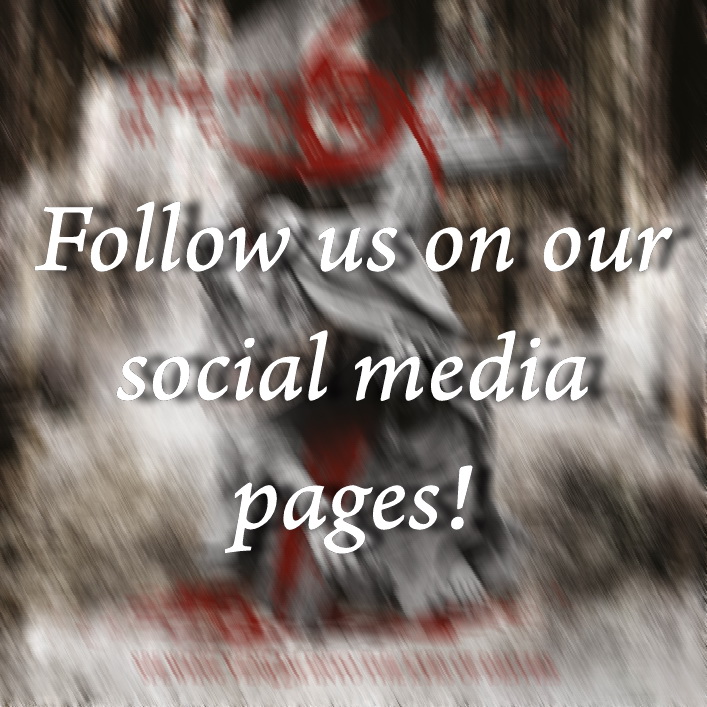 Just a heads up to let you know that we have come quite far in the mixing process for "Spewing venom into the eyes of deities". 5 of the 6 song titles have also been revealed up to this point. You miss out on all these goodies if you're not following our social media channels, you know! So, here is what you need to keep an eye on in case you fancy some non-regular, but oh-so fun, updates;
You should definitely bookmark these 2, ok?
Now, if you excuse me I'll go back to the mixing process and we'll talk later on.