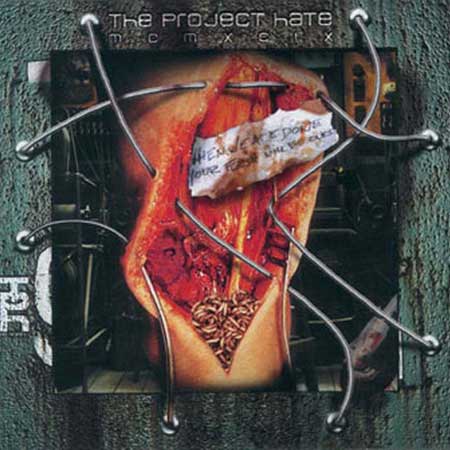 About the recording
For some reason we decided to change studio this time around and knew that Mieszko Talarzcyk had one (Soundlab) so we booked something like 14 days and went there. We remember spending about 2 days for bass and guitars and J came over for another 2 days to do his vocals. Mia used as much/little time for her stuff. At the end of the recording we felt that the closer of the album, "Dividead", could need a solo and called Petter S. Freed up to help us out. He came over and did that beautiful ending thing in a flash. Still to this day that shit is top-notch. The production isn't the greatest ever, but it's crystal clear and heavy enough for the time it was recorded.
About the title
We didn't have any title in mind when we started to record this one either. K played around with some ideas without finding "it". One evening J sends K a drunken text message stating "When we are done, your flesh will be ours. That's the title of the new album". He was absolutely right.
About the cover
An acquaintance named Leif worked as a graphics designer and asked us if he could give it a try. He worked the cover based on the title and after some minor changes from K you now see what he came up with. Leif also ended up creating the 1st and 2nd TPH shirts that were ever made and is also responsible for the 6's symbol we ended up using later on with our logo.