Update August 26th: Below is a picture of the actual shirt.
Beneath the picture you can see what sizes we have left (updated as soon as a order comes in), and how many, in case you wanna order one or two of these bastards. These are the only shirts that will be made of this print, so grab it while you have the chance.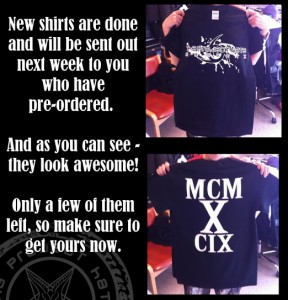 SOLD OUT!

—
I thank you for giving a shit and for supporting The Hate.