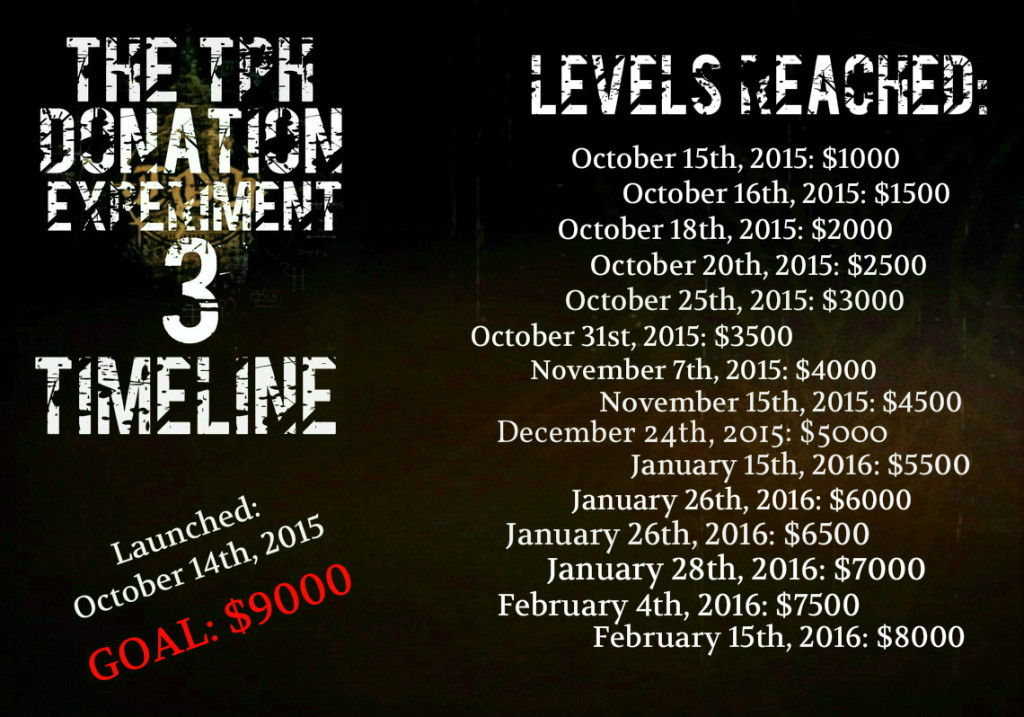 Thanx to 3 Haters this last night I had the pleasure of waking up to the fact that we just CRUSHED the 8000$ level with the margin of 4,22 dollars! We're officially entering the very last stretch of actually making the budget for the next album. I am fucken floored.
Now, spread the word, and this link, more than ever and let's get this shit done!
Thank you. All of you who are making this possible.