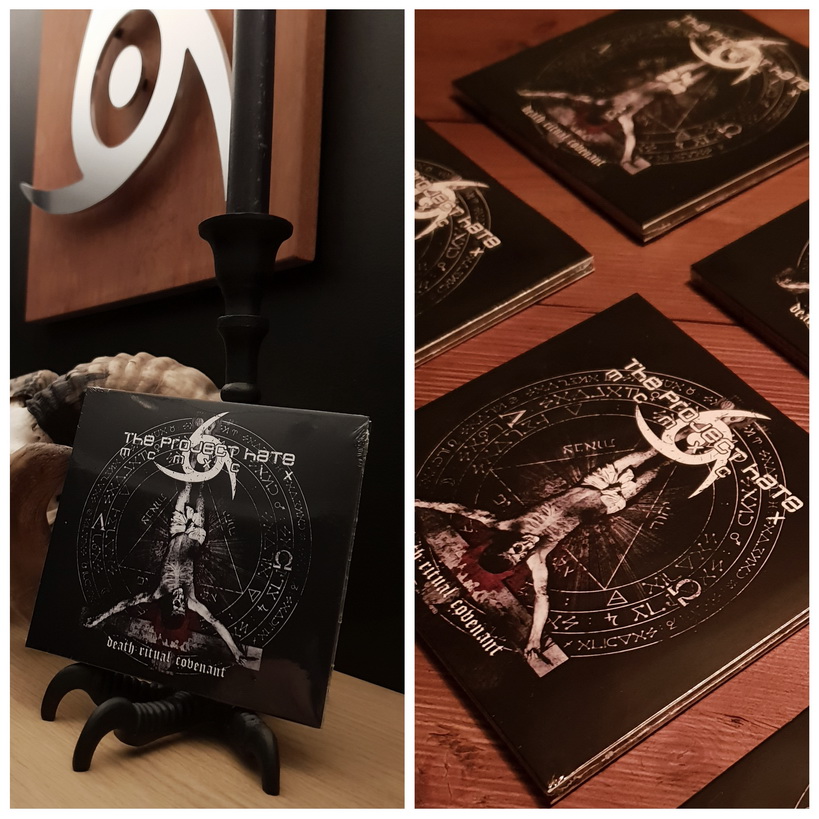 The digipaks look absolutely amazing and now all the work starts with packing them so I can ship them asap this week. It sure takes its sweet time to fill out the goddamn custom notes and everything else that goes into getting these packages ready, but in the end it's all worth it so you heroes can have your physical copy and enjoy "Death Ritual Covenant" as it should be enjoyed; on your couch with a beverage of your choice and the booklet in hand while it's blasting full volume!
When me and the missus have got everything ready to be shipped you'll be notified so you get an idea when it should arrive. In Sweden it takes a day or 2 for it to arrive. Europe should take something like 3-7 days while the rest of the world is anything between a week and a month (or 2) depending on your postal service.
I'd appreciate it if you let me know through theprojecthate@gmail.com when your shit arrives so I know it got there safe and sound.
There are still a bunch of digipaks (I'll let you know when I am running out of copies.) left in case you wanna be the proud owner of this 300 copies limited edition thing. If so;
PayPal 210 SEK (that includes PP's fee and postage/packing) to theprojecthate@gmail.com and make sure to include your address in the PayPal note, ok? I always confirm your order so contact me immediately if you haven't heard from me in 24 hours, coz then something fucked up along the way, ok?
Thanx to all of you who bought a copy so far. I appreciate it so much.