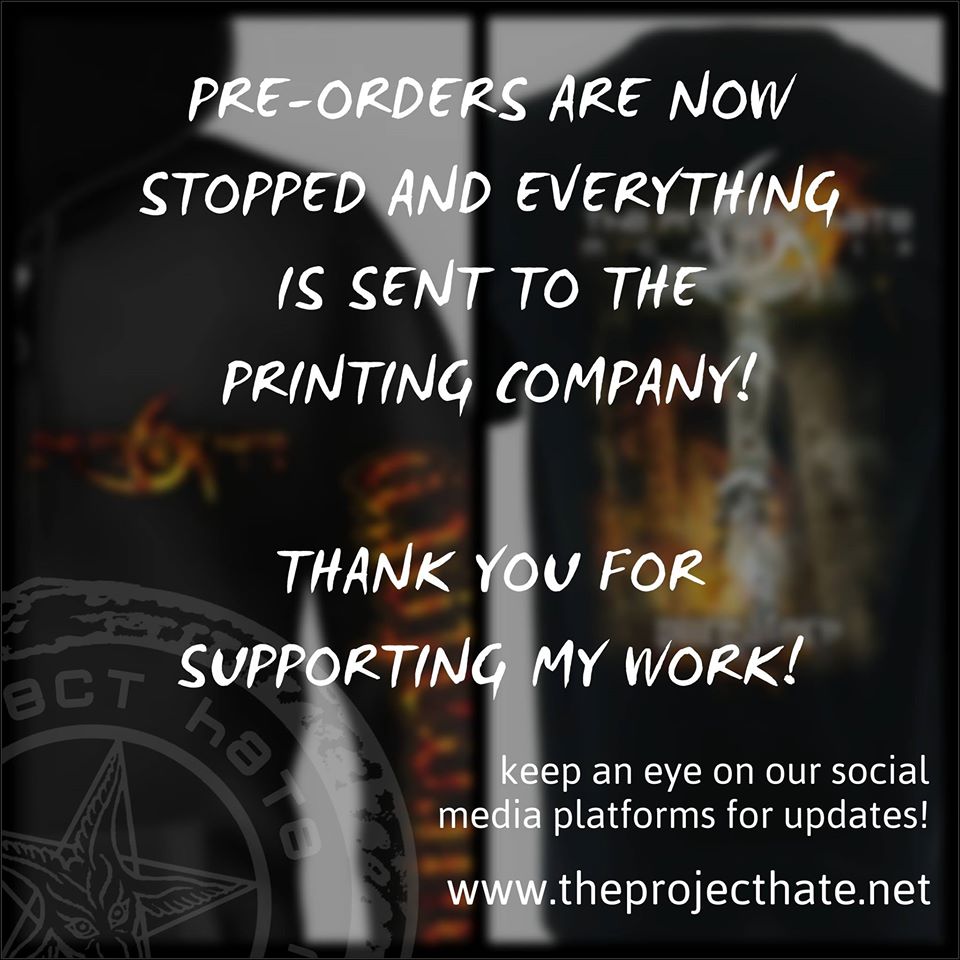 Yep, that's it. Pre-orders are now stopped and the hoodies and shirts will be sent out in a couple of weeks as soon as I get them from the printing company. I will keep you updated on this as always, so keep an eye on our social media platforms.
I wanna thank you people who wanted to be a part of this and who ordered a shirt or a hoodie (or both for that matter). Just enough orders came in to make the hoodies a reality (unsurprisingly since they are quite expensive, which is exactly why I have refrained from printing these in the past), but it will probably be the last time I do it becoz of the cost in both printing and shipping.
Either way, thanks!
Now we wait for these to arrive and we also wait for the process of completing album 13 come March. It will all be majestic.
Cheers!