Archives
Archive for April, 2009
Tons of things happening in the Hate camp as of late. Make sure to support your fave band by placing your order on this new shirt we are about to print. Enter our forums and THIS TOPIC to find all the information you'll ever need when it comes to ordering this new fantastic shirt. Thanx to Guger for the excellent design once again.
The Lustrate Process is upon us.
1. Descend into the pits of eternal possession
2. You come to me through hell
3. See the filth become flames in this furnace
4. Our wrath will rain down from the sky
5. The locust principles
6. Arise to His world of infamy
7. The burial of gods
—
Release date: July 6th, 2009 on Vic Records.
Featuring: Jörgen Sandström (vocals), Jonna Enckell (vocals), Lord K. Philipson (guitars, bass, programmings, serpents), Anders Bertilsson (guitars) and Thomas Ohlsson (drums).
Guest musicians:
Mike Wead (solos), Pär Fransson (solos), Henry Pyykkö (solos), Martin van Drunen (vocals), Christian Älvestam (vocals), L.G. Petrov (vocals), Johan Hegg (vocals), Robban Eriksson (vocals).
Mixed and mastered by Dan Swanö at Unisound, Örebro, Sweden, 2009.
Produced by Lord K. Philipson.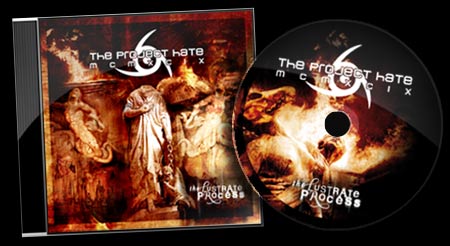 We are getting close and closer to July 6th (the release date for the new album) so here's another video for you to enjoy until then. As we have stated before, more of those will come as we go along. Now you will get some serious information about what's to come and with the next video we are back with studio footage and whatnot. Spread the word, spread The Hate.
Having problems seeing the video above? Here's the link you wanna use.
But not now, release is still July 6th, you know. But we thought it'd be nice to inform you that we will have a few albums for sale in some months. Save up yer cash and buy it directly from us when the time comes. We have talked to Vic Records about this and we both agreed that alot of people prefer to buy directly from the band so we will have that service for you.
All the information will come when you need it as for how to order this coming masterpiece.
That would be number 3. It will go up in the near future so keep an eye on this site for some more Domination visualized. And remember, the album comes out on Vic Records at July 6(66)th.