Archives
Archive for April, 2012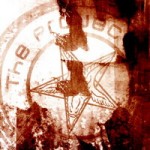 I just finished up all of J's vocal guidelines and will send everything over to him shortly so he can go thru it and get a glimpse of what I have in mind for his vocals. This means he's free to start recording whenever he's got the time in his busy schedule of being a superstar of insane proportions. It feels great to have this part of the process down, meaning I can now go back and work with the small details within all the songs. My work is pretty much done at this stage, now it's up to the rest of the heroes in the band (and stand-in drummer/phenomenon Dirk Verbeuren) to deliver their magic and make this album what it's supposed to be – the best work we ever created.
I also think I have all the song titles down now… There is a possibility one might change though, we'll see…
Stay tuned for more updates.

A little update on the process…
Ruby's done with all of her vocal lines and lyrics for the first track. It's written and approved big time, recording comes later of course.
Dirk's soon nailed the opening tune for the album and he should hand you an update as we go along.
I have completed all of J's lyrics and vocal lines for the first track as well (and yes, I also did the second one), meaning I have recorded the guidelines for him so he knows what I have in mind, and then he'll work his magic with his own touch as always. All of his lyrics and parts are written as reported previously. I will send him everything as soon as I have done all of the tracks with guidelines and then he'll enter the studio every now and then to complete his work.
Statik Majik is hard at work on the new cover and booklet.
Record labels can go fuck themselves. You guys are making this all happen thru The TPH Donation Experiment.
You want this new album? Then you seriously need to read this since it explains the only way to get it if you really wanna support what TPH is about.
Stay tuned for more updates.
Only size L left, but if you want one,  here's all the info you need to purchase it.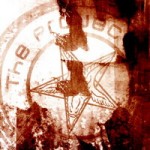 Ruby just sent over all of her vocal parts for the first tune and it sounds amazing. These are "just" demos for me to approve, and safe to say – she's approved, haha… The kid's done a beautiful job with this first one and now she's on to the next.
I have started to get J's guideline vocals down as well so he'll know some basics as for what I have in mind structure wise, and I can't wait to hear what he cooks up in the studio when he gets in there.
Dirk's busy as fuck with tons of stuff and is recording on and off when he's got the time for it. Can't wait to devour his skills in our music, to put it mildly.
Mike Wead's started to sort out the first sketches for his solo parts (there will be quite a few of those lovely bits, hehe…) and I look forward to hearing those too, naturally. It is all coming together slowly and according to plan.
You wanna hear this absolute masterpiece when it's done? Click me to find out how you'll have to work it if you feel like supporting The Hate and this album.
More updates will come as we go along.

I tried to start putting down the vocals for J, or the guidelines for vocals is more like it… I have to wait until tomorrow to get my gear fixed for this though, coz the sound didn't come out too well. Johan of 4Sound (where I buy all my gear) will help me out and make shit sound as it's supposed to sound. Can't wait to put all these lyrics down and get J into the studio as soon as he has the time for it.
With some luck you'll have some updates from Dirk coming in asap as well.