Archives
Archive for November, 2011
First off… take a look at this: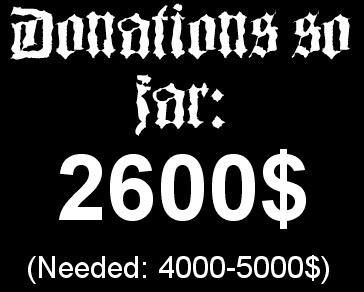 Just astonishing. With the 2 donations that came in today we have now reached half of what's needed for this coming album. I don't really know what to say except for "thank you so much for showing your support and spreading the word about The TPH Donation Experiment". Keep on getting the gospel out there and help us reach the target. You guys truly are amazing. There are still shirts left in case you wanna help us with funds for the recording. Just click this link and you'll find all the information you need to purchase one.
And now over to a short update about the song writing. I have spent the last week working on track 6 and things are turning out phenomenal. Still tons of work left before it's finished, but I am getting there (and it's not like we are in a hurry, you know). As I have said a million times before – we'll take our time with this album to really out-do ourselves and top everything we have ever done before. I will work my ass off to make this something else and by the sound of it, I am doing exactly that. I went thru the first 5 songs today for the first time in quite a while and it really struck me how we have entered another level with this coming monster. Can't wait to get these 2 last tracks finished so I can go back and really start the work with the "completed" songs. There's so much I wanna do with this one…Â  And I'll do it, with blood, sweat and tears. You'll see. More info down the road, just stay tuned.
Again, thanks for the support. It means the world to us.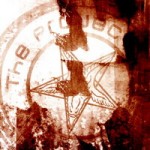 As you already know, 5 tracks are finished music-wise for the next album (the TPH Donation Experiment is crucial in the realization of this monster). Over the last days I have continued work with the 6th one and it's starting to shape up as I imagined it. Still, as always, a shit ton of work left with this one before I can show the guys and gal in the band what it sounds like, but just becoz you don't hear much from me doesn't mean I'm not working on stuff. Coz I am, all the time. Trust me when I say I am putting absolutely everything into the creation of this eventual next album (judging from the donations – you guys are making it happen) and I am so satisfied with what we have so far. There are so many ideas recorded just waiting to be used, so many things I need to put into songs coz I so wanna hear it with the others' input. It really is on another level now. I have so many ideas I wanna bring into this album it's not even sane. To work with my new gear is so inspiring and so rewarding, and the countless of hours I spend learning it really shows in what comes out musically. I can't wait to see this beast come alive, piece by piece… Stay tuned for continuous updates as I walk the path of creating the next TPH album. I know that many of you have asked for videos from the actual writing. Perhaps one of these days I'll manage to record something, but now is not the time.
Before I go back to writing music I just wanna let you know how incredibly thankful I am for your support and the help you have given us by chipping in a dollar or a hundred for the recording. We seriously can't do this without you. Spread the word about The Experiment.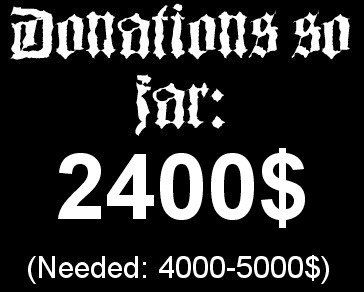 It is truly amazing, but we are like halfway to the 5000 dollar goal now. Completely insane and I can never say this enough – thank you so much, all of you Haters who have donated up until this point. You are the ones making this album come alive. I had my doubts when I started The TPH Donation Experiment… Would it work? I seriously had no idea. Judging from how things look now I am positive you bastards will make sure this comes to fruition. Again – thank you. As I have told you countless of times before – what I have composed this far (5 completed songs) is on another level compared to what we have done in the past. There's so much more to this and it's all coming together in such beautiful ways it's not even sane. I can't wait to see what my comrades in the band will add to this when the time comes. It's going to be fantastic, that's for sure. I haven't decided if I will write 1 or 2 more tunes for the next album (considering the length of the completed material, we already have about an hour completed), but I have so much stuff lying around that there's no shortage of material, to put it mildly. It's just a huge process of arranging everything, and now when Dungeon 2.0 is finished – the inspiration is pissing down on me. There's so much I wanna do with this album, so much I wanna prove and show you guys… I can't wait to finalize this thing, this beast. Coz a beast it will be, I guarantee it.
Continue to spread the word about The Experiment and do your part if you ever gave a shit about what we do. Each and every dollar helps out. Buy a shirt or a album directly from me if you wanna support the creation of this monster and don't "just" wanna donate. Anything helps.
Now excuse me while I go back to composing. And again: thank you.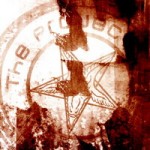 I'm sorry there's been a delay, but since I have been busy moving to my and the Mrs' new house everything's been pure chaos. It's all sorted now and your orders are on the way during this weekend.
In other news: I have picked up the writing for the next album now when we have settled into our new home and the inspiration for creating this next masterpiece is at insane levels. Tons of work left before everything is finished, but we are also depending on the donations to be able to make this come live. So spread the word about The TPH Donation Experiment and help us out.
Just extra-ordinary. We have reached 2200 dollars now. There are no words to explain how thankful I am for this. We are halfway to the goal and as it looks, this experiment will work and you guys will make sure there will be a next TPH album. Thank you. Keep on spreading the word about The Experiment. I can guarantee you that we will deliver something that tops everything we have done before.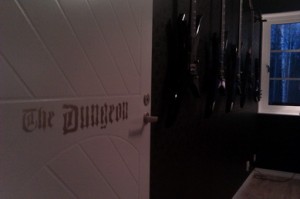 In other news: Me and the Mrs have now moved into our new house and everything s back to normal again (as normal as things can be considering we just bought ourselves a house, haha). This means the song writing can finally continue as Dungeon 2.0 is up and running, and it's become everything I ever dreamed of, and more. My fingers are itching to start working all the stuff I have recorded over the last months and make it into real songs. There's some absolutely killer stuff in there and I am so proud of what we have created so far. Now with all my new software we will step thins up even more and when all the songs for the next album are "completed", then it's time to really start working with them and give them that extra vibe I am always looking for. The detail work. The stuff I love doing the most. It's quite some time left before this one will be recorded (naturally, The Experiment needs to reach its goal first), but this is going to be something else. Can't wait until you guys get to hear this…
Keep on supporting us, buy some merch or CD's (the money goes straight into the recording, as mentioned before) and interact with us on the forums.
Again: thank you so much. Now I go back to composing. For I have great things to accomplish with my brothers and sister of TPH.